Paul Mitchell, professional hair line arrives in Venezuela

This 25 to Bril, Distribuidora CA Dipacar invited personalities, clients and specialized media to an exquisite lunch at the Hotel R enaissance Caracas to present his new category for professional hair care: paul mitchell patron .
Paul Mitchell has quality ingredients, cutting-edge technology and superior performance. In Venezuela count to the presence of 15 categories, and mong which include: Color Care (care of dyed hair), Moisture (soft hydration), Extra Body (more body and volume), Tea Tree Special (Purifying, vitalizing and renovator based on the tea tree), O riginal (classic conditioning and balanced) and Smoothing (Smooth and silky smooth).
Products Paul Mitchell deliver what they promise: watch out for cash and sumptuous hair, with a sensory experience during IMPLEME n with excellent price / value.
Paul M itchel l arises h ome 30 years when two friends had the vision of founding a company created by barbers and hairdressers to make available to professionals hair care tools necessary to succeed in the market.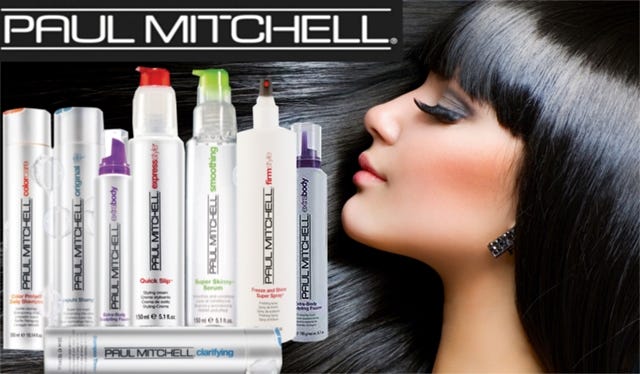 Their spirit, wild and nonconformist, their creativity and their passion for work, made them possess a unique and winning strategy, a successful business plan through which they help professionals in the sector to generate more visits to the salon, thus obtaining a econo greater benefit or .
The meeting was attended by the entire executive team of Grupo Dipacar CA, made up of Mr. Reinaldo Saraiva (Vice President of Dipacar for the hair category), Mr. Nelson Rotel (Vice President for the area of ​​Cosmetics and Fragrances), Mrs. Massiel Avendaño (Brand Manager), Ms. Osiris Valera (Sales Coordinator for Paul Mitchell in Venezuela) , Mr. Randy Sellinger (Regional Sales Manager for the United States and Latin America for Paul Mitchell) and Mr. Roberto Quiñones (Coordinator of Paul Mitchell International color) , q ho c ompartieron with guests throughout the presentation of the new line Paul Michell and toasted their success in the marketplace v enezolano.
The animation was in charge of the beautiful and successful Caterina Valentino , who caught the audience of joy with its unique style, while qu e e Dominican stilista Roberto Quinones , spokesman and between ordinator for Latin America Paul Mitchell , present or products and the new trends in hairstyles in a lively show with live models .